Paint Protection Film
We're proud to be award-winning XPEL + Protex Master Installers of Paint Protection Film.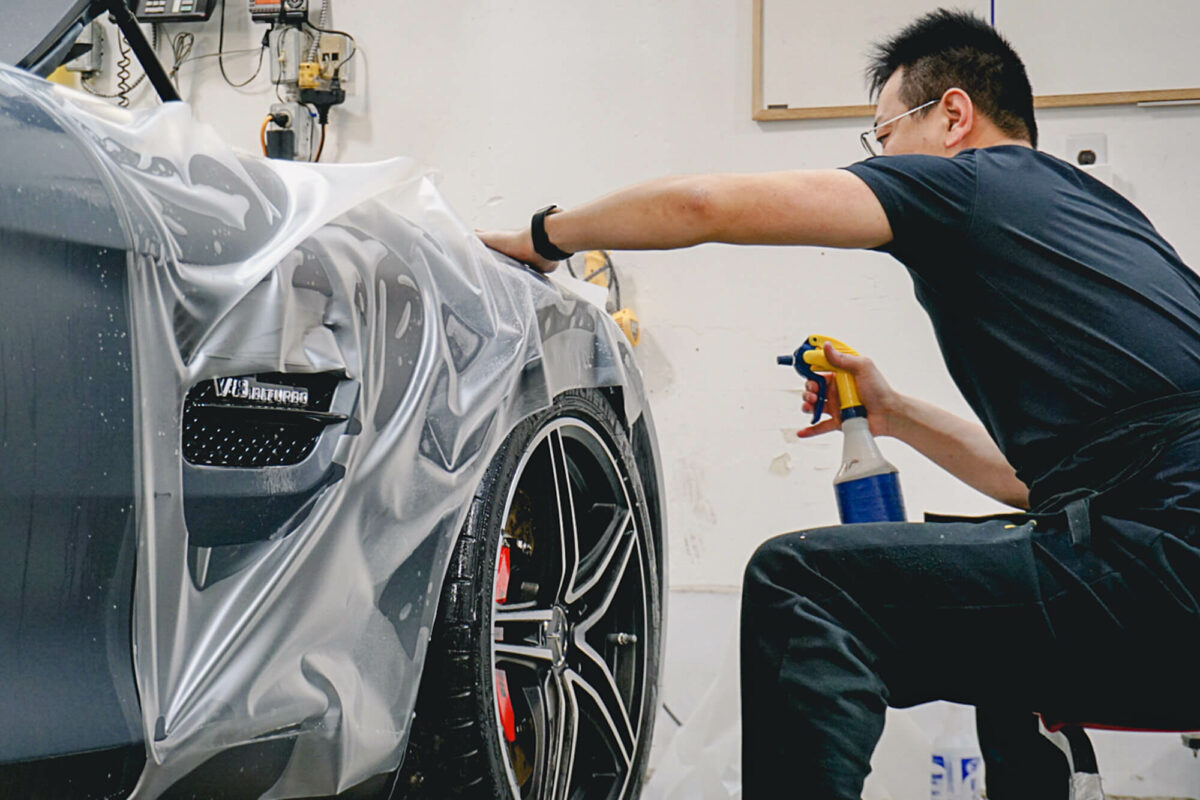 Calgary Paint Protection Film
We believe that Paint Protection film is one of the single best things you can do for any vehicle you care about. Especially on Calgary's roads!
The film is invisible and will keep your car looking new.
At Refine, we do not cut any corners to get your vehicle out the door faster. Nothing leaves our shop until it has been fully inspected both internally, and by you.
We take just a little longer to do the job right. We think you'll agree its worth it.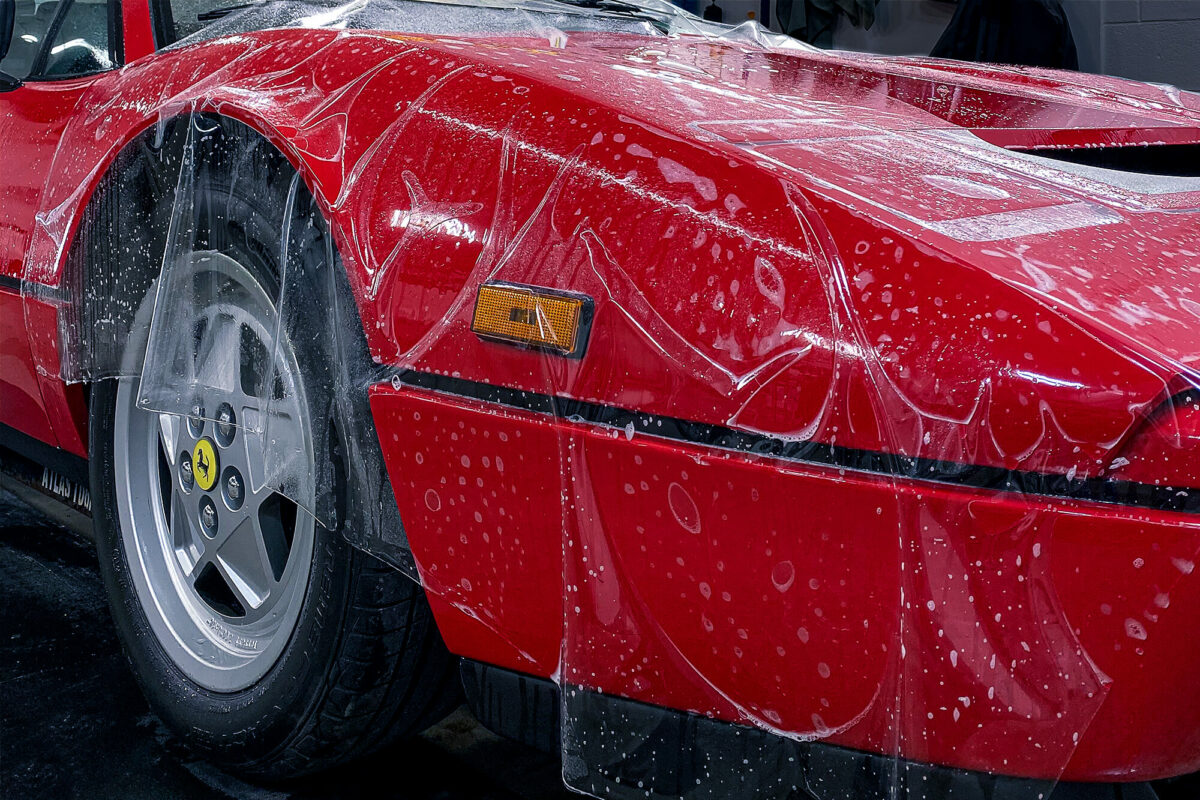 What's included in Refine Protective Film Packages?
All of our Protective film packages include:
We wrap edges where ever possible. This is a highly technical skill included in the price (and crucial for a long lasting wrap).
Wash and Clay bar of the area we are filming. (Polishing not included.)
Paint touch up (as needed). A surcharge applies if you don't have the paint.
Xpel Ultimate has a lifetime warranty against age discolouration or imperfections within the film.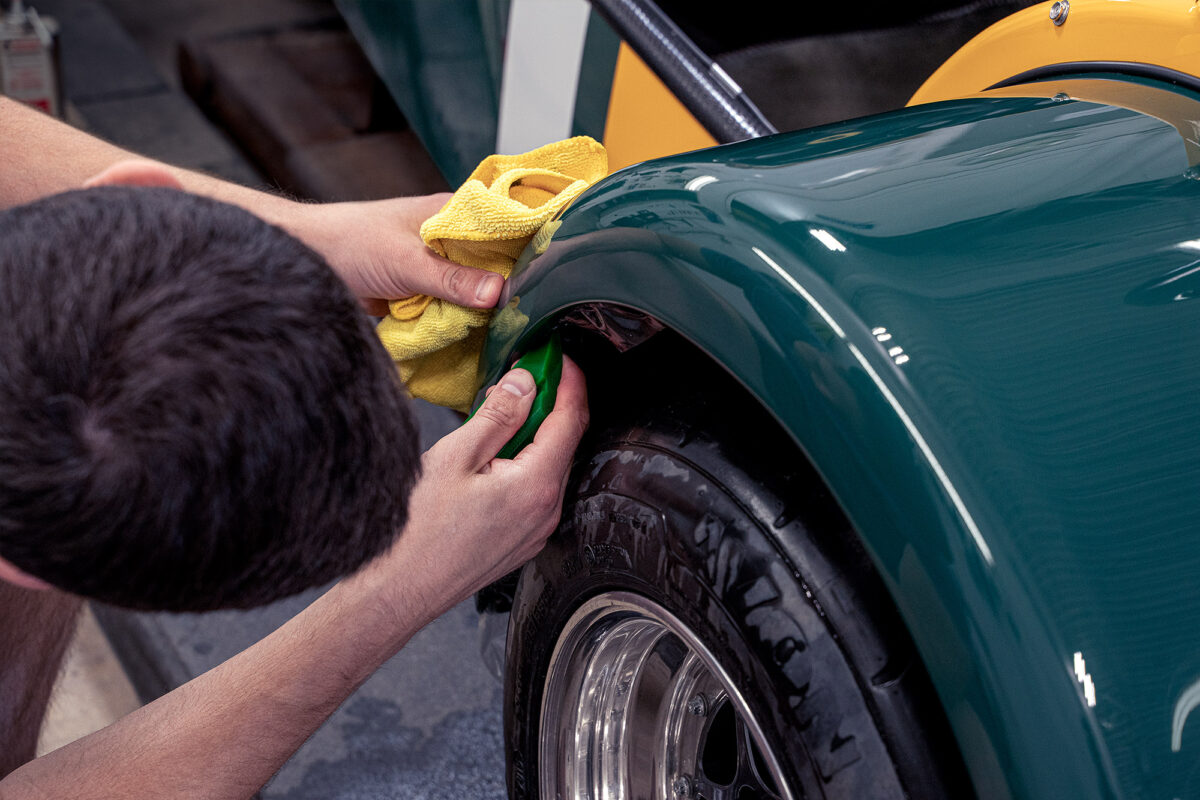 Why use Paint Protection Film (PPF)?
Paint protection helps prevent rock chips, scuffs, and scratches from damaging the clearcoat or paint on your vehicle. It is the first line of defence to protect your car or truck. Especially on Alberta roads!
Getting your PPF from Refine comes without compromise. When properly applied by our team, the protected surface is indistinguishable from factory paint.
Contact us with questions, or view our packages & pricing.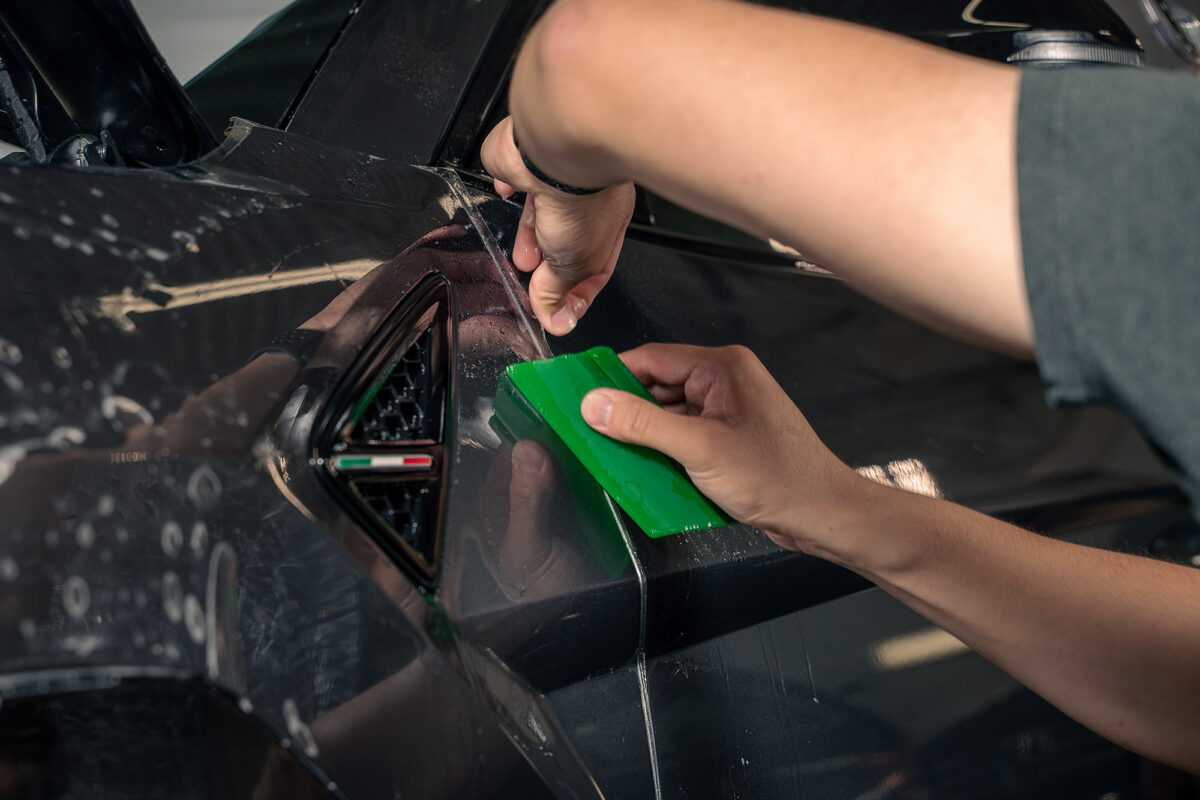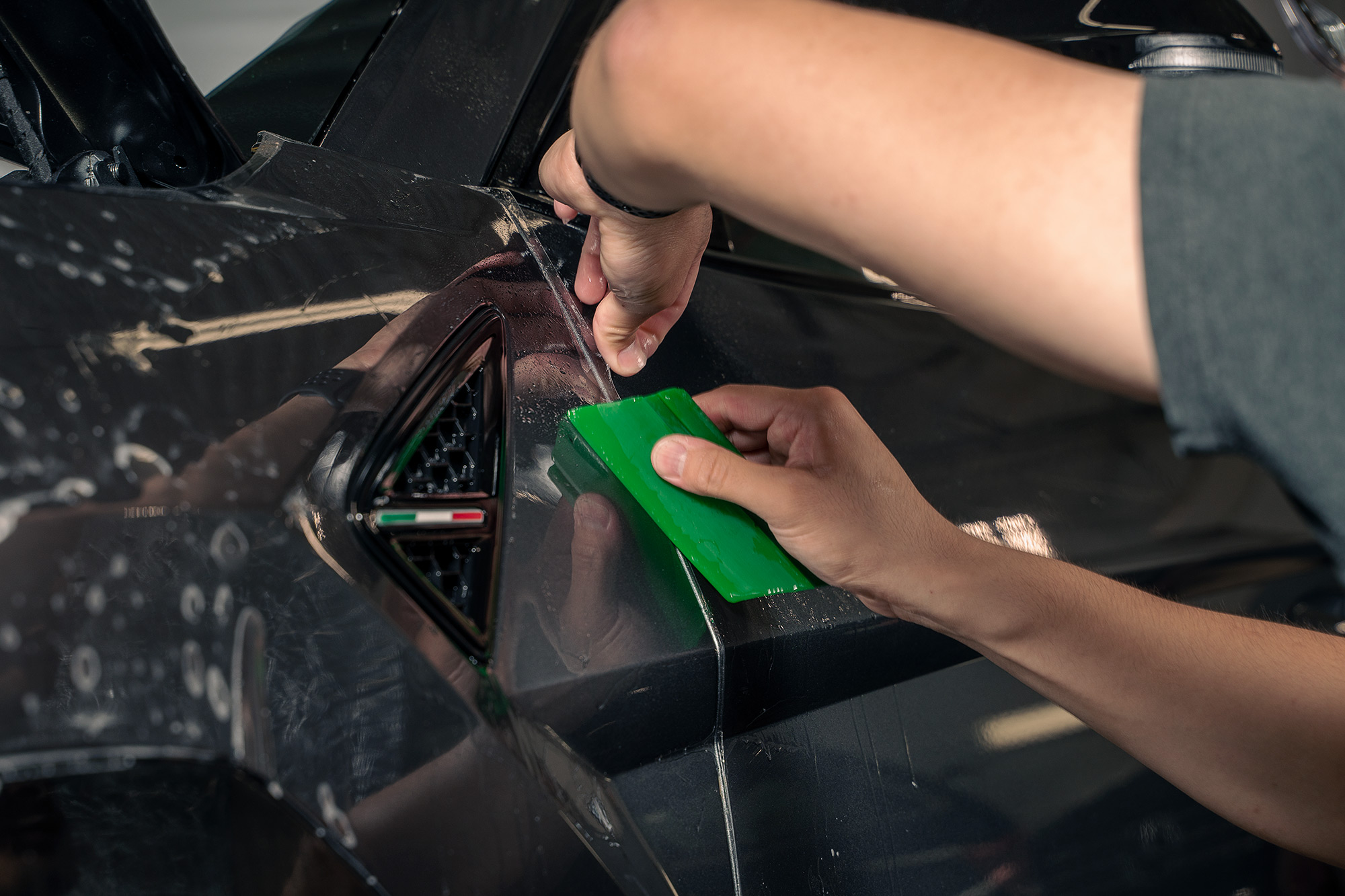 Paint Protection Film FAQ
Conventional paint protection films can show scars and yellowing after a single year of use—especially during the ups and downs of Calgary weather!
XPEL Paint Protection Film prevents discoloration due to contamination and UV radiation. It can also heal itself from swirl marks and light scratches that can occur through normal vehicle use.
Prior to the application of the film, large sheets of paint protection film are cut and processed to fit the exact curves and shape of your vehicle.
The XPEL ULTIMATE PLUS™ / STEALTH™ paint protection helps prevent rock chips, scuffs, and scratches from occurring. It also protects and maintains a like-new finish on your vehicle.
XPEL warrants XPEL ULTIMATE PLUS™ / STEALTH™ Paint Protection Film to be free of manufacturer defects for ten (10) years from the date of purchase. Covered defects include: yellowing, staining, cracking, blistering and delamination.
What our customers are saying.
Average rating: 4.9
Based on 114 reviews
Richard and his team are experts. If you're looking at getting your car wrapped or installing paint protection film, I wouldn't look anywhere else. There's (too many)…
Read the rest ›
Amazing staff and amazing work. The people at this shop are lovely and my cars always come back very clean. They can remove all sorts of smells and stains! I have kids, dogs,…
Read the rest ›
If you want the best service and a pure professional wrap or paint protection these guys are the ultimate. Richard knows customer service which is a dying art these days! My…
Read the rest ›
Mike made this car look awesome… can say enough good things about this place